Should I Sail Croatia or Explore the Greek Islands?
Considering booking an international sailing holiday? Greece and Croatia are two of the best sailing destinations in the world and trying to decide between the two is likely to cause much debate (and possibly stress)! But is it really fair to compare the Greek Islands with Croatia? Both are equally as beautiful, relatively cheap and impressive in their own right. In a perfect world, you'd be able to sail both, but if that's not an option we've covered some of the pros and cons of each destination to see if we can help you decide.
Sailing The Croatian Coastline
Known as the Jewel of Europe, Croatia is still a relatively untouched tourist destination. With over a thousand islands, both inhabited and uninhabited, it is widely considered to be one of the best yacht charter destinations in the Mediterranean. The islands are generally greener than those in Greece and you can still find plenty of secret spots that haven't been ravaged by mass tourism.
Another bonus of chartering a yacht in Croatia is the favourable summer sailing winds. Tamer than the winds in Greece, the predictable Mistral (or Maestral) rarely goes over 20 knots. Oh, and if you're a Game of Thrones fan, you can relive some of the series' most famous scenes in Dubrovnik and Split.
Dream Yacht Charter's Croatia Fleet consists of 190 boats (141 Monohulls and 49 Catamarans).  Our diverse range of models and manufacturers means there is something to suit all party sizes and budgets. Check out the Croatia Yacht Charter page for inspirational itineraries, weather information and useful tips. Our centrally located bases include:
Dubrovnik

Trogir

Zaton, near Šibenik

Pula
Please don't hesitate to contact our friendly reservations team or get a quick quote for your Croatian sailing holiday.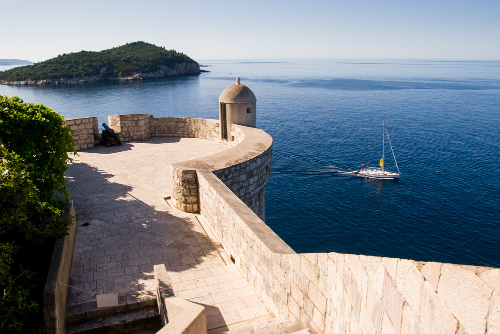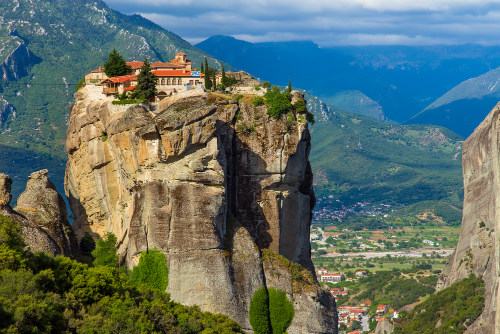 Croatia Vs Greece: The Verdict
If you believe the producers of Mamma Mia!, the islands of Greece and Croatia are interchangeable. They chose Vis island in Croatia to stand in as the fictional Greek island of Kalokairi where the Mamma Mia sequel is set (the original film was shot on the Greek island of Skopelos).
It's true, the countries do have a lot in common – fascinating historical sites,  a sunny Mediterranean climate, and crystal clear azure water – but each country has its own unique culture and is legendary in its own right. So, what's our pick? It might be a cop-out but both destinations are worth a visit. Then you can decide for yourself – Croatia or Greece?