There are 74 incredible islands in Australia's Whitsundays. On your holiday to this breathtaking region, how will you choose which ones to visit? Fortunately, if you choose to spend your holiday on a fantastic private Queensland Yacht Charter, you'll have your pick of these island paradises. There are many great spots in the Whitsundays, and you really can't go wrong no matter which islands you travel to. Here's a look at some of the places you may consider visiting on your Whitsundays sailing holiday.
THE CAN'T MISS SITES
Perhaps the most famous and well-photographed spot throughout the Whitsundays, Whitehaven Beach, located on Whitsunday Island, is one of those places you simply can't miss. Continually voted as one of the world's top beaches, it's easy to see why. Glorious white sands stretch down to the most perfect of turquoise waters. A quick bushwalk will also take you up to some amazing lookout points, so have your cameras handy.
South Molle is found in the heart of the Whitsundays, and is an ideal destination for your yacht charter holiday. Part of the Ngaro Sea Trail, the rugged, beautiful island has both lovely fringing reefs, and unchanged native forests. There is also an abundance of bird life on this island.
Hook Island is mostly comprised of national park, so this is a place for great adventure. Along walking trails lie numerous Aboriginal cave shelters waiting to be explored. Offering excellent snorkelling, check out a few of Hook Island's bays, such as Luncheon Bay, Maureen's Cove, and Manta Ray Bay. The many bays provide great overnight, sheltered anchorages for your chartered yacht.
Cateran Bay (Border Island)
Good in E-SE-S-SW breezes but can be a little rolly as the wind easts. Best to visit in light wind conditions. Great for snorkeling and diving, has a pretty beach accessible at high tide. There are public moorings in place here and anchoring is permitted outside of the reef protection buoys.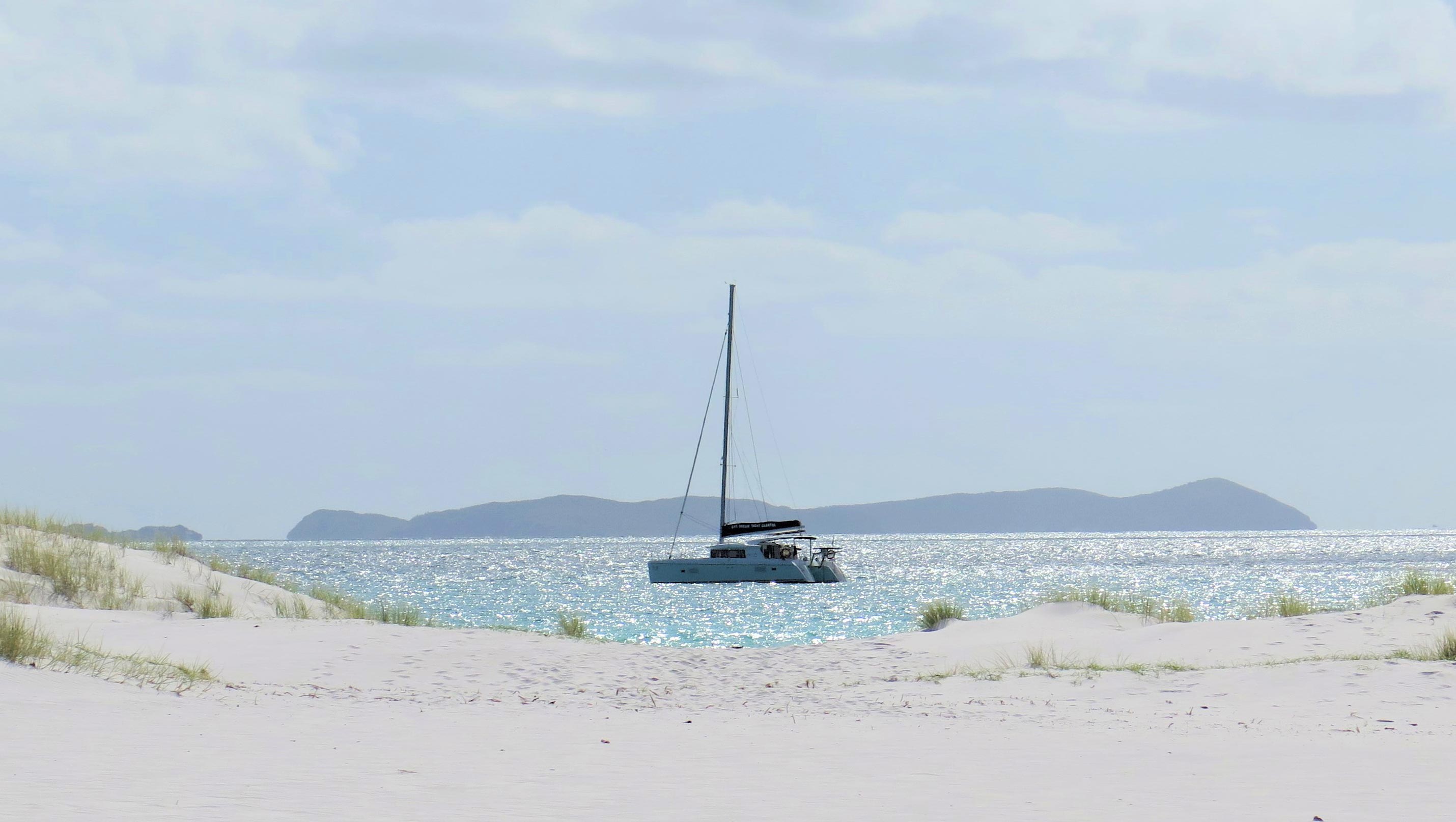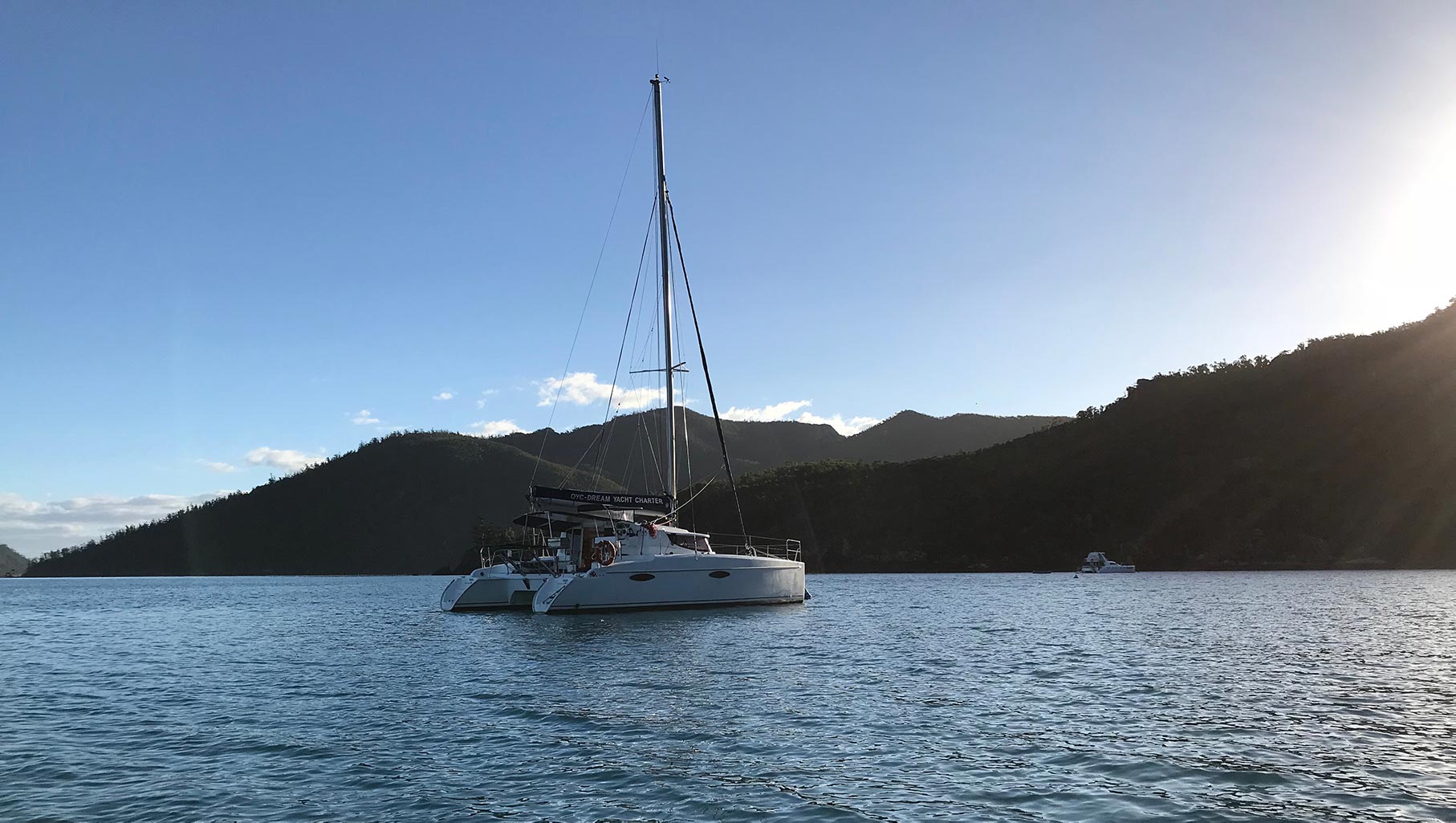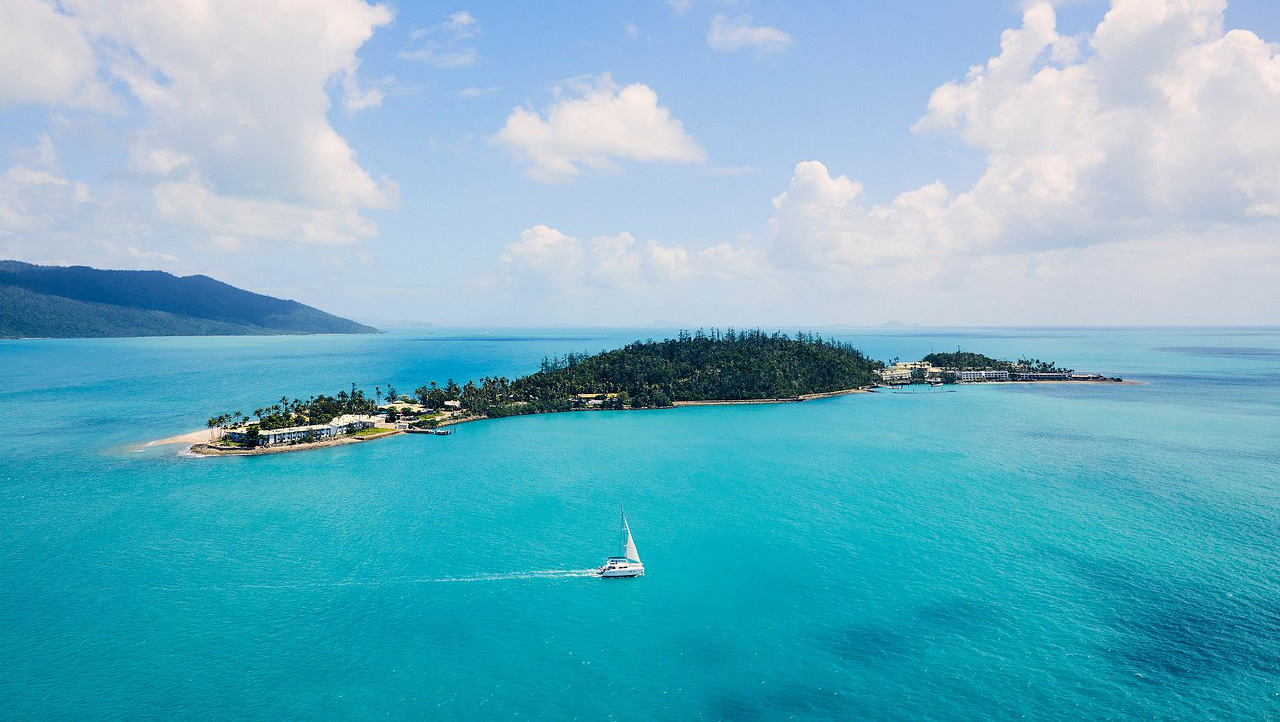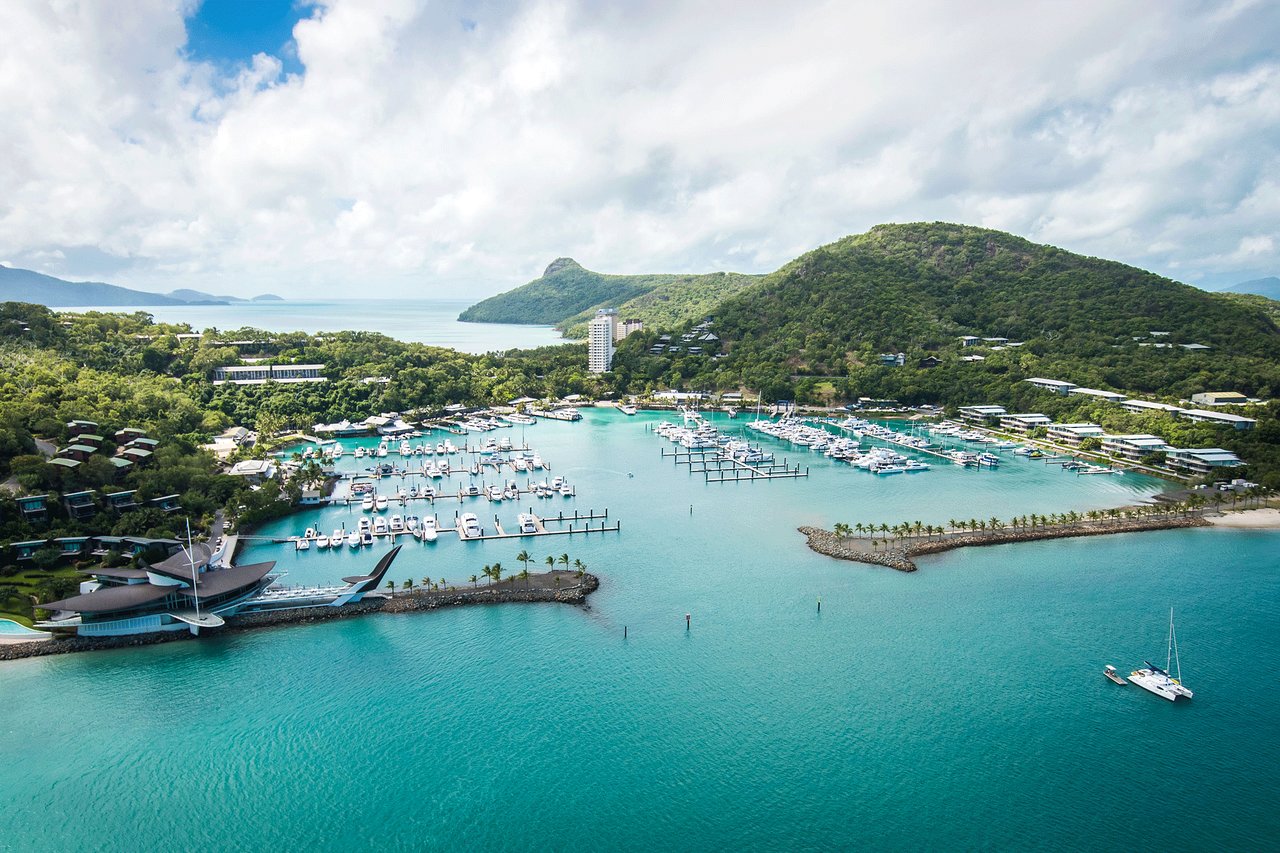 THE LUXURIOUS HAVENS
Located not far from the Queensland Coast, Daydream Island is paradise just a short sail away. The whole island is home to the Daydream Island Resort & Spa, welcoming both overnight guests and day visitors. Take advantage of the incredible spa options, with a relaxing massage, soothing facial, or other luxe treatment. Make sure to stop by the Living Reef, an outdoor aquarium filled with diverse marine life and stunning coral formations. Daydream Island resort is not accessible to non-resort guests.
With some of the most beautiful blue waters of the Whitsundays, Hayman Island is world renowned as one of the top resort destinations. Blue Pearl Bay (Hayman Island): Can be reached easily from Langford, making sure you stay on the outside of Akhurst Island as you make your way into this anchorage. There are moorings to pick up and some great snorkelling and diving to be found in this popular anchorage. Protected from NE-E-SE 15 – 25 knots this anchorage can get rolly at times. Hayman Island resort is not accessible to non-resort guests.
Hamilton Island is one of the most popular (and most hoppin') islands in the Whitsunday chain. Hamilton Island Resort: This resort island is located in the middle of the Whitsunday group and can be a great mid charter stop over for many reasons. Book a Marina Berth to stay for the day or overnight and use all the resort facilities (pools, restaurants, showers etc.) and there are a great many restaurants and cafes to choose from and a good range of activities to keep you amused. Fill up with water, top up the fridge and get rid of your garbage. There is also a Medical Centre, general store, bakery, bottle shop, bank, post office and many boutique clothing stores. Contact: Hamilton Island Marina to book your berth.
Palm Bay Resort (Long Island)
A beautiful boutique resort nestled in the neck of Long Island. They offer a secluded private cove, and spacious Balinese inspired villas with extensive view of the Whitsunday Passage and Coral Sea. Moorings are available upon request (Limited to 2 mooring's). Contact Palm Bay Resort to plan your visit. www.palmbayresort.com.au
THE HIDDEN GEMS
In the south, Thomas Island is well-preserved and bursting with lush vegetation fringed by spectacular beaches. Here is a great place to moor your yacht charter and take a leisurely walk along the shoreline. The beaches are glorious and a well-kept secret, so you'll feel like you're enjoying your own private island. Thomas Island offers great snorkeling with vibrant marine life all around.
A close neighbour to Whitehaven Beach on Whitsunday Island, this site boasts a comparably gorgeous beach, with a great deal less traffic. Sail over to Haslewood for a secluded mooring, enjoying the white sandy beaches and lovely snorkelling opportunities.
While not strictly a "hidden gem", Long Island offers kilometres of gorgeous, unspoilt scenery to its visitors. Despite three island resorts, there are many areas of Long Island where you'll stumble onto private beaches and secret bays. This is a wonderful location for bush-trekking through the lush vegetation, then heading off for some waterskiing, parasailing, or simple beach relaxation.