WHAT'S NEW? Visit us at the Boat Show's to find out.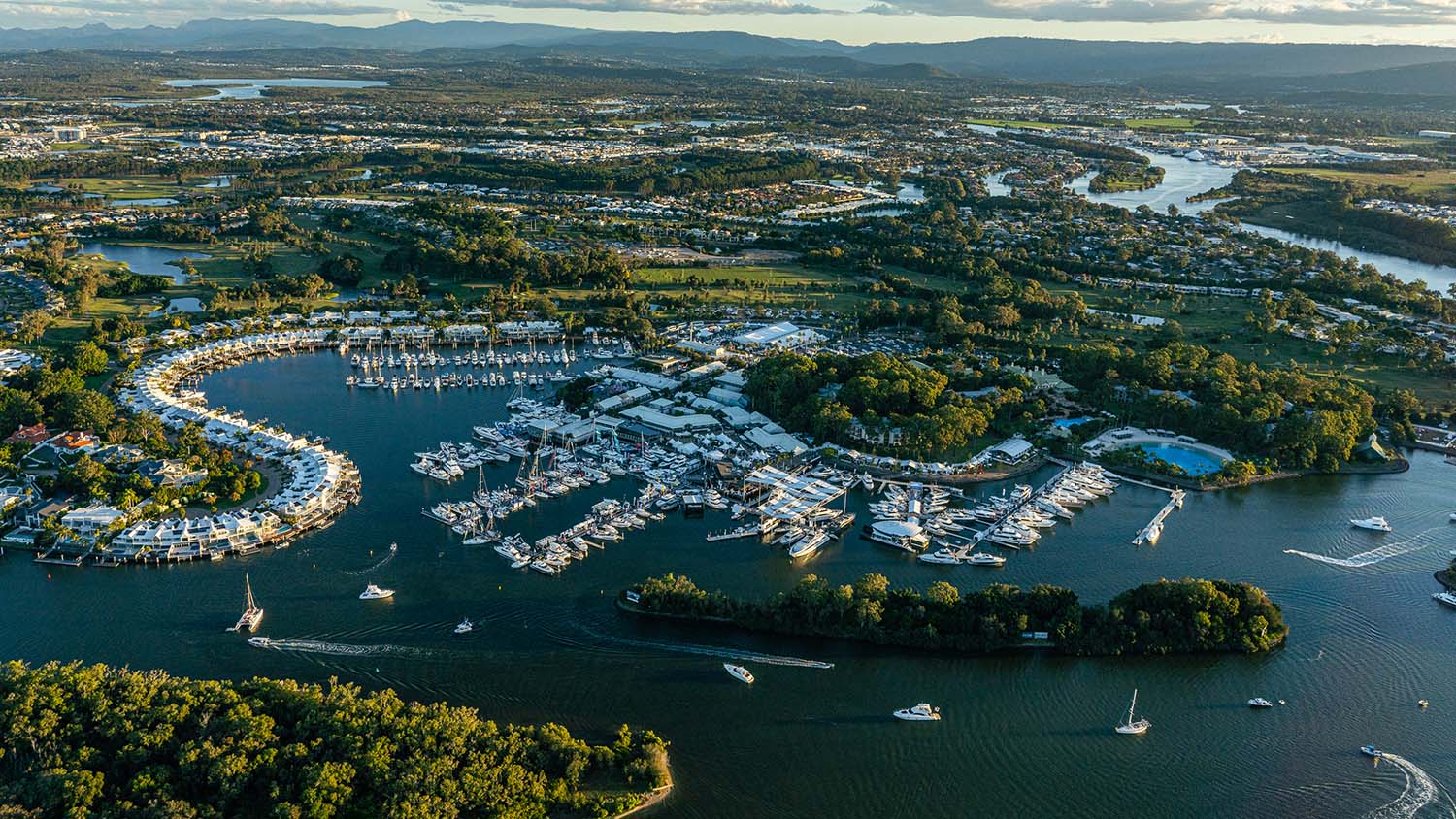 At Sanctuary Cove Boat Show we had the fabulous Queen Lizzy on display. At Sydney Boat Show, our Yacht Charter and Boat Sales Team will be there to talk to you about our Charter Destinations, Boat Ownership Programs and New Boat Sales including the Bali Catamaran range and the Yachtshare Syndicate with the Bali 4.4 in the Whitsundays.
We will also have Trevor Joyce from Yachtshare Mariner available in the stand to provide information on the costs, and logistics and to answer any questions you may have about Yachtshare.
Our MD Mr Christophe Vanek will be available to talk to about Dream Ownership and Boat Sales.
Make an appointment to speak to Christophe Vanek about our Dream Yacht Ownership Programs.
Email: sales@dysales.com.au
Explore and compare our wide range of opportunities and we will help you choose your perfect match to get the most out of your passion for yachting.
Dream Yacht Sales brings you more than a boat, with more than 46 destinations, a wide selection of premium yachts and high-end services.
Dream Yacht Charter offers over 50 Dream Destinations to explore for Charter!
Jump on board with us and begin your new yachting lifestyle.
Visit us at Sydney International Boat Show 28 July – 1 August 2022 Darling Harbour.
Make an appointment to talk to our team about our diverse range of products from purchasing a new vessel, a vessel in Charter or your next sailing holiday or simply come to our stand on the Marina
Contact Us
Call: (07) 4946 7400
Boat Sales: sales@dysales.com.au
Charter: reservations@yachtcharters.com.au
Other Enquiries: sales@dysales.com.au
In 2015, we introduced the Bali Catamaran to Australia, causing a few ruffled feathers with the new design – no trampoline, a full-sized fridge, and the tilting door! The Bali was a new contender in the Catamaran market, and questions were asked, what was it, where was it built, and who is this young upstart changing the rules?
The Bali Catamaran – designed and built by the well-respected French manufacturer Catana and in partnership with Dream Yacht Charter – is becoming well known as the "it Boat", the favoured boat for Charter and Private Owners alike to enjoy a laid-back lifestyle on the water.
The Bali is innovative with chic, stylish clutter-free contemporary interiors, utilising space in an intelligent, creative ever-evolving design that is always one step ahead and responsive to the needs of the cruising yachtsman.
BALI CATSMART
This year Bali Catamarans launches the NEW 38 ft twin helmed Sailing cat, the Bali CATSMART.
The BALI CATSMART benefits from all the innovations designed by Catana Group, which are the DNA of the BALI: the rigid forward cockpit with lounge area and sunbathing areas, the platform connecting the transoms with large bench seat and lockers, the two very comfortable helm stations which centralize all manoeuvres, the simple and very practical davit system, without forgetting the full-sized fridge, large tilt-and-tilt BALI door and the sliding side windows which, once opened, offer a galley/living room/cockpit area that is unprecedented on a catamaran of this size.
At Sanctuary Cove Boat Show, we will have the fabulous New 
Bali 4.2 "Queen Lizzy"
 on Display, and at the Sydney Boat Show, we will have our first 
Yacht-Share vessel on Display, the Bali 4.4
. Come and visit to take a personal tour of the Bali Catamarans.
DREAM YACHT CHARTER – EASY CREWED CHARTER
Dream Yacht Charter, the world's leading yacht charter company, has introduced a new crewed yacht product offering easy-to-book, flexible, and price-competitive sailing vacation packages – with nearly everything included – designed for those new to chartering.
The new "Easy Crewed" charter program builds upon the company's highly successful "By the Cabin" vacations for singles and couples, currently offered in more than 15 idyllic destinations worldwide. The By the Cabin program was pioneered and developed by Dream Yacht Charter in an effort to make sailing vacations accessible to travellers unfamiliar with yacht charters. The Easy Crewed offering is a natural evolution in this endeavour, now extending the concept to feature private yachts for groups of family and friends up to 10.
The new Easy Crewed Charter program offers one-week charters with embarkation destinations including Athens and Lavrion in Greece; and Sibenik, Trogir and Dubrovnik in Croatia – each offering some of the most prized cruising areas of the Mediterranean, with breathtaking coastlines, crystalline waters, and countless dazzling islands that can only be reached by boat.
The Boat Shows are the perfect launchpad for us to showcase our stunning 
Dream Yacht Charter international sailing destinations,
 now over 50 + for 
Bareboat
, 
Skippered
 and 
By the Cabin Charter
 and with more choices of 
yacht brands
, 
ownership programs
 and 
locations
, it's even easier for our clients to own the boat of their dreams in a shorter space of time, and to enjoy the benefits of sailing their way through a bucket list of dream destinations…