Adventure, Luxury and World-Class Tropical Beauty With Salty Luxe
We recently had the pleasure of hosting Sarah and Chesh from Salty Luxe on a Charter in the Whitsundays. If you haven't already seen the stunning footage from their trip, you can check it out @saltyluxe and read about their adventures sailing themselves through The Whitsunday Islands on the Salty Luxe Website.
Sarah and Chesh had very little experience managing boats by themselves, so they had one of our Sail Assistance sessions prior to their charter.
"The previous day we'd spent hours learning the ropes (pun intended ) with a pro to make sure we were up for the challenge. Turns out we picked everything up quickly & worked really well as a team to drop anchor & navigate etc ~ the experience was EPIC & I so recommend it! We can't wait to do this again with our friends!"  
– Sarah @saltyluxe
Here's Sarah in command of one of our luxurious Bali Catamarans.
"My face says it all. This day was beyond amazing!! It was our very first day at sea, sailing ourselves through The Whitsunday Islands."
– Sarah @saltyluxe
We highly recommend the Sail Assistance session to all our guests if they have any doubt about being in charge of a large Catamaran by themselves. Sarah and Chesh did an excellent job of it and had an awesome experience sailing through The Whitsunday Islands on their own. We are absolutely sure you can too!
Sarah and Chesh found the experience to be a totally immersive one, where every moment was spent enjoying the crystal clear waters, stunning fish and corals and incredible white sand beaches. Picnics, cheese platters, cocktails and stargazing were also on the menu!
Keep reading to find out more about why sailing holidays are the best and how you can get the best deal!
Why You Need To Experience A Dream Yacht Charter
While visiting Australia's famed Whitsundays, there is no better way to discover the islands than chartering a yacht. 
Chartering your own yacht gives you:
Freedom

to explore on your own terms and travel at your own unique pace

Complete

privacy

out on the open water

Options

–  fishing, snorkelling, swimming and diving are all on offer

Adventure –

Explore the islands at your own pace with your yacht serving as your home base. Hike, bushwalk or have a romantic picnic on the beach! 

The opportunity to

bond with your loved ones.

There's nothing like teamwork, the magic of the ocean and the wonders of nature to bring you together. 

Get closer to nature.

From dolphins to rays to sea turtles and so much more, you'd better get your camera ready
There are a variety of vessel sizes and styles to choose from, but all provide the utmost in comfort, style, and relaxation. 
A holiday on a chartered yacht is truly an incomparable experience. What are you waiting for?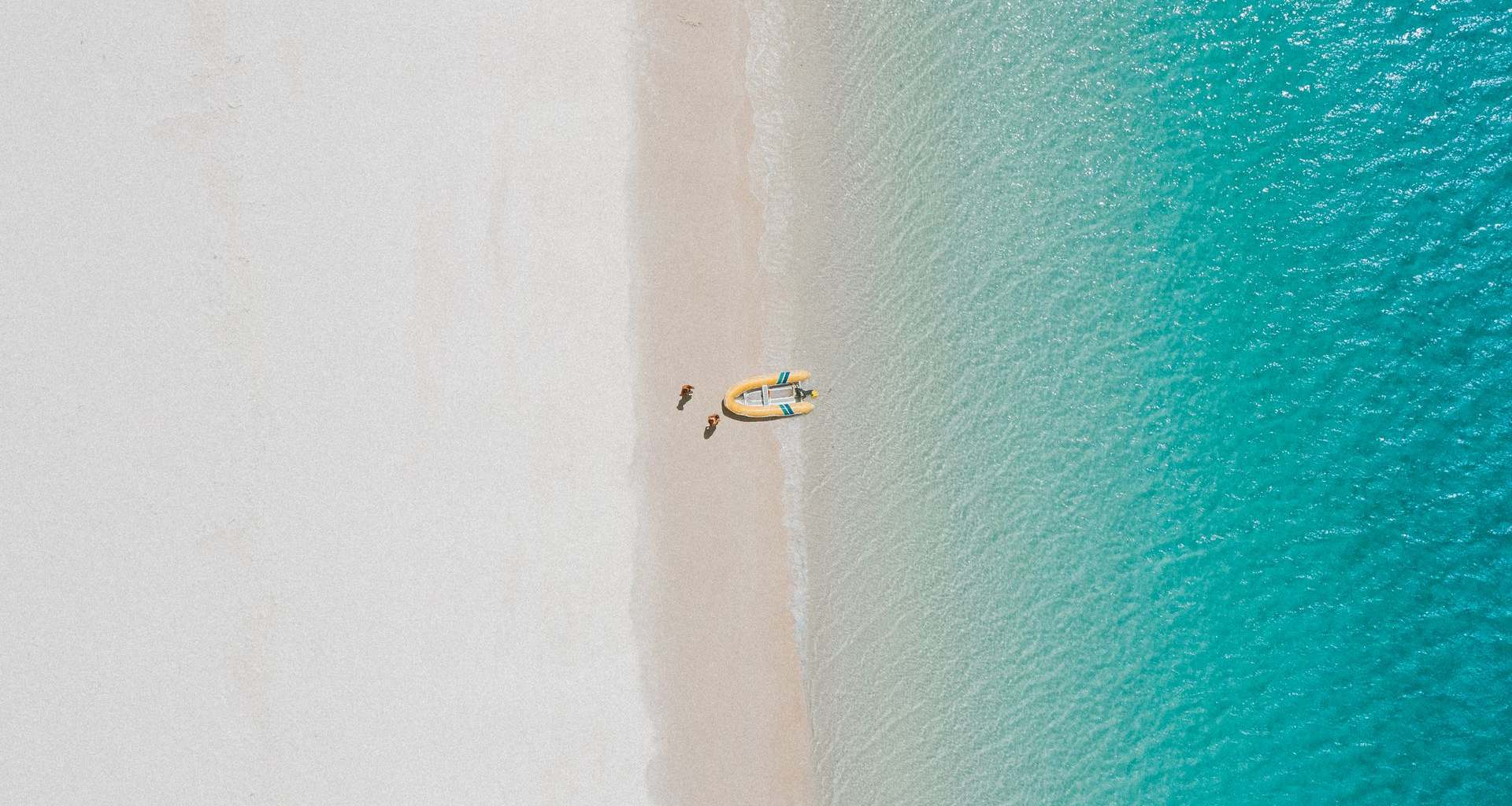 Do I Need Sailing Experience?
Have you always dreamed of Chartering a Boat in the Whitsundays?
Have you thought that maybe it's not something that you and your partner could manage together, especially on a big Catamaran? 
Think again!
The complete freedom of guiding your own vessel is an incredible feeling and you don't need a license to charter a yacht. If you have boating experience we will let you take the reins in navigating your own journey, but if your skills are limited or haven't been put to use in a while,  you can take one of our Sail Assistance sessions.
Both power and sailing boats are available to suit your style, so there's nothing stopping you from getting out there on the water and having a spectacular experience unlike any other. 
Whitsundays Charter Specials
Did you know we have Seasonal Specials all year round? And with the end of term break and Christmas fast approaching, now is the time to start planning your summer sailing holiday in the Whitsundays! See our Low, Mid and High Season rates or get in touch with our reservations team to ask a question. Why not give it a try? It will be a holiday to remember forever.
And if you really don't want to sail, or can't sail, hire a Sail Guide to sail the boat for you! 
If the notion of a Christmas holiday yacht charter sounds too good to be true, we can assure you, it is for real. But, you have to act now, as bookings are already filling up fast. Get in touch with our friendly team at Queensland Yacht Charters today and book the Christmas sailing holiday that your family will never forget.