Itching For A Getaway? Come Sail The Whitsundays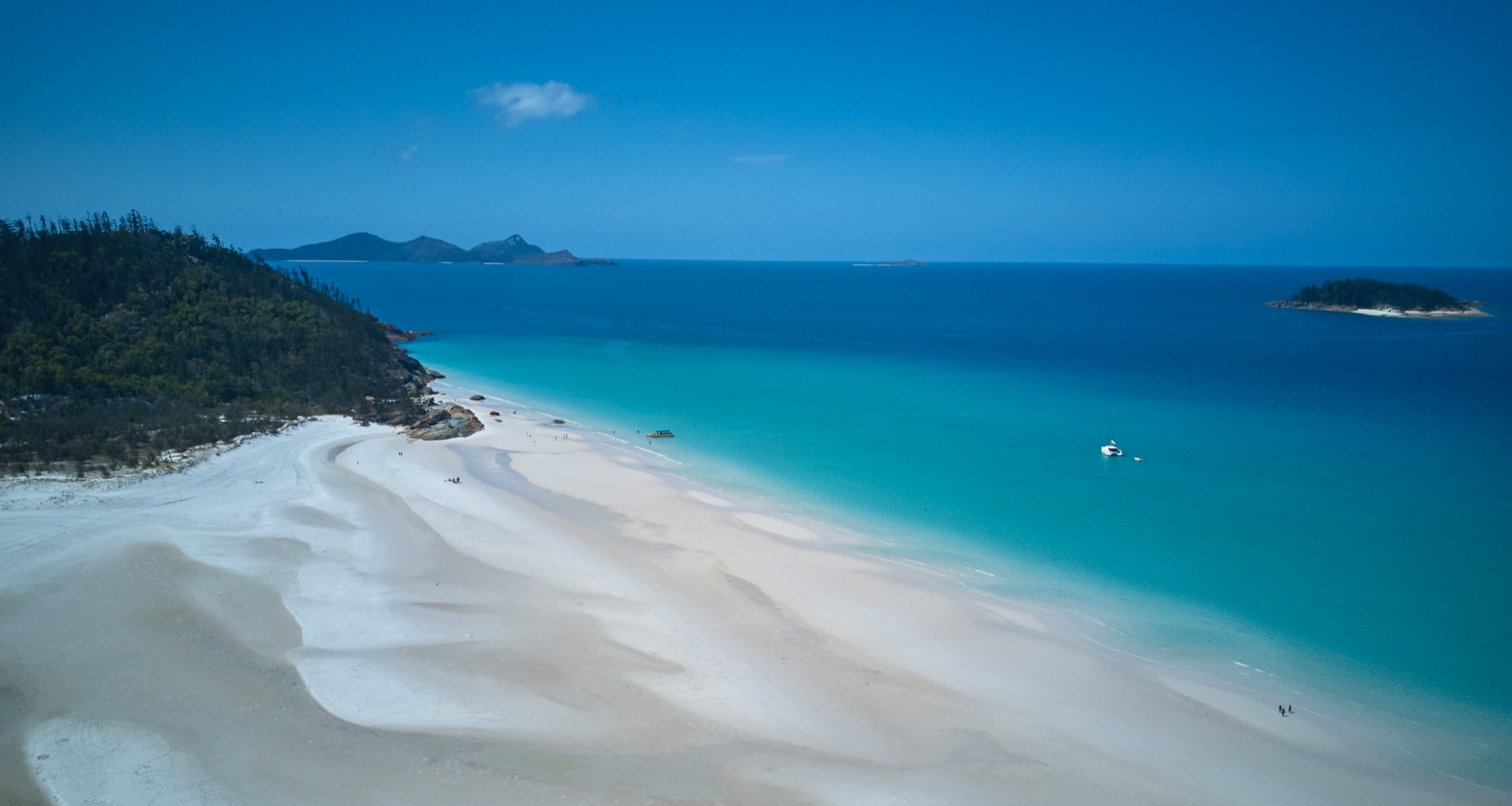 Exciting news this week with the easing of some COVID-19 restrictions and the announcement that interstate travel could potentially resume as soon as July. The Queensland Government's Roadmap to Easing Restrictions sets out a three-step plan to give people more freedom to travel, participate in activities and visit family and friends. 
With the following dates to look forward to, you can finally start planning your dream holiday Sailing in the Whitsundays!
15th May – Queenslanders can travel within state up to 150km 

12th June – Queenslanders can travel within the state up to 250km.

10th July –  Interstate travel allowed and opening of national and state parks for recreational activities

There's never been a better time to visit the Whitsundays  – perfect weather, no crowds and the pick of our newest boats and water toys! We have even put together an extra special offer to welcome guests back to the Whitsundays.
Let's Celebrate Special Offer
To celebrate the easing of restrictions we've released this super special deal available from 1st May 2020 through to 31st August 2020:
Pay 4, Sail 7

Pay 6, Sail 10

Pay 10, Sail 14

Why not take advantage of our Sleep Aboard Offer and spend the night prior to your departure on board your vessel? Get to know your boat, unpack, relax and get a good night's sleep ready for your briefing at 08.30 the next morning. Talk to our reservations team to lock in your Sleep Aboard or ask us a question. If you are driving to the Whitsundays, talk to our reservations team about secure parking for your vehicle during your Charter Holiday.
Staying Safe on Your Yacht Charter Holiday
A sailing vacation in the Whitsundays is one of the safest holidays you can have. Contact with other people is minimised and the relative isolation of the Whitsundays provides a natural barrier against the spread on COVID-19. Queensland Yacht Charters has also introduced a range of extra COVID-19 measures. These include:
Regularly disinfecting our offices 

Observing social distancing measures

Wearing masks and regular hand washing

Thorough cleaning and disinfecting of all boat surfaces (internal and external) 

Strict check in and check out procedures 

Starter packs for all guests to help with on board hygiene
View all our COVID-19 protective measures or get in touch if you have any questions. Your health and safety is always our priority.
Our flexible booking policy means you can book your Whitsunday sailing holiday with complete confidence. Got a question? Please don't hesitate to contact our expert team for help or advice. 
We look forward to welcoming both Queenslanders and interstate guests aboard in the very near future!